6 week courses for members and non-members of all levels:
Total Beginners
Tennis Xpress is is a specific "off-the-shelf" course that has been developed by the International Tennis Federation to introduce starter adult players to tennis using the slower balls. The aim is to help starter adults to serve, rally and score (play the game) from the first session and to ensure that by the end of the course all adults will know the basic techniques, tactics and the Rules of Tennis.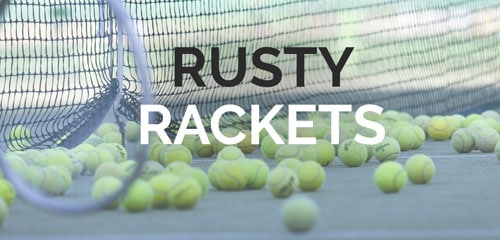 Improvers
This course is ideal for anyone returning to play after a long break or taking up tennis for the first time. Game based learning is used to emphasis basic stroke production. This includes forehand & backhand ground strokes, serve & return of serve and volley & smash techniques. Games and point based scenarios are used to reinforce technique, introduce basic tactics and strong scoring systems.
Tennis Events During the Year
The tennis singles box league is a singles competition for men and women members at the club. This is an opportunity to showcase your singles skills – with the added benefit of a full body work out. Both men and women will compete on a monthly basis with a promotion/regulation of one or two people at the end of that period. Matches are played the first to 8 games. This generally keeps it within 1 hour, so no 5 hour matches!
Our American tournaments are generally held on the last Sunday of every month and are open to players of all standards. These are fun tournaments designed to get you mixing with everybody else and enjoying yourself. Sign up for these events at reception when they are announced.
Our team tournaments take place 2 to 3 times a year. A round robin format, teams typically consisting of 4 men and 4 women and match consisting of men, ladies and mixed doubles. Played over two weeks with food and beverages served after the final! Fun for everyone involved!
Our club championships typically take place early September over the course of a week. The competition is graded and typically covers 3 different sections. Singles, doubles and mixed with only one winner at the end, always proves to be an exciting event where all the players in the club get to prove themselves against their fellow competitors.
On the June bank holiday weekend, some of the top tennis players in the country descend on Galway Bay to battle it out for the prestigious title of 'Connacht Champion'! Typically the most popular tennis event held at GLTC bringing in 130+ players. There are different graded sections to cater for all standards so even if you're a seasoned pro or just starting out, there is a place for everybody in the competition. It's not just the tennis that's exciting… BBQ's, Live Music, and late night partying are to be enjoyed at the weekend too!
This Spring mens and ladies doubles event is held in memory of Ray Rooney, a life-long club member and Irish international after whom the tournament is named. There are different graded sections to cater for all standards with refreshments and fun to be had in the bar all day!
Just before Christmas each year, a mens / womens doubles event takes place where the winning duo gets the chance to feed the family for free that Christmas, with a turkey and a prize for each player on the winning team!
This annual team challenge event open to players from all clubs takes place on the first weekend of October. Teams of 4 with 2 men and 2 women playing ladies, mens and mixed doubles. A round robin format applies with lots of games involved for all entrants on the Saturday. Semifinals and finals are held on Sunday with a fun mixed tournament for those not involved in the finals. A social gathering also takes place on the Saturday in one of the local watering holes!